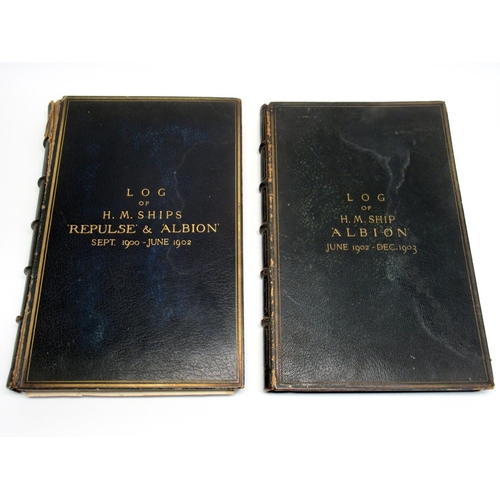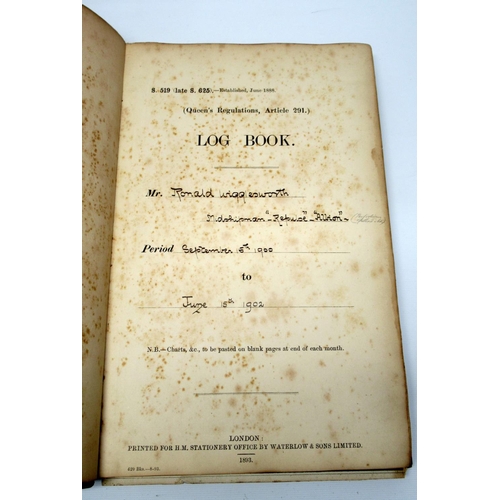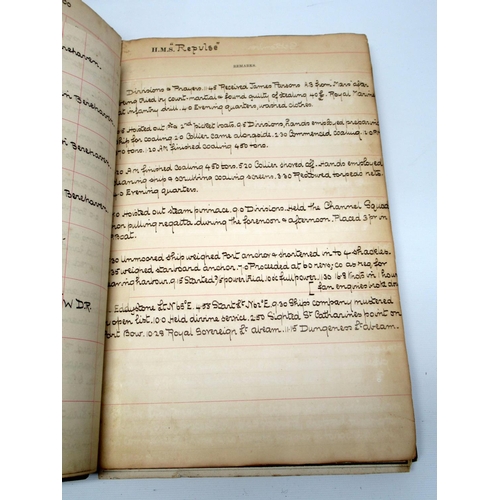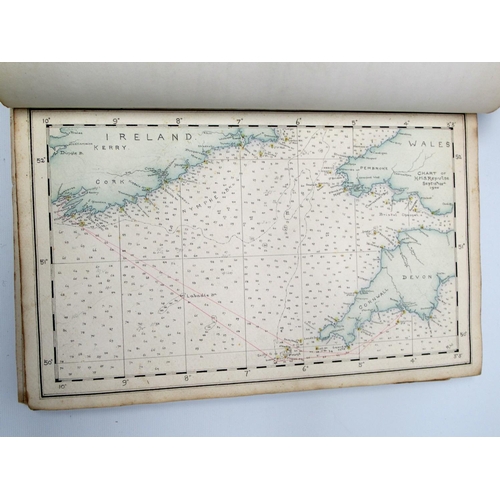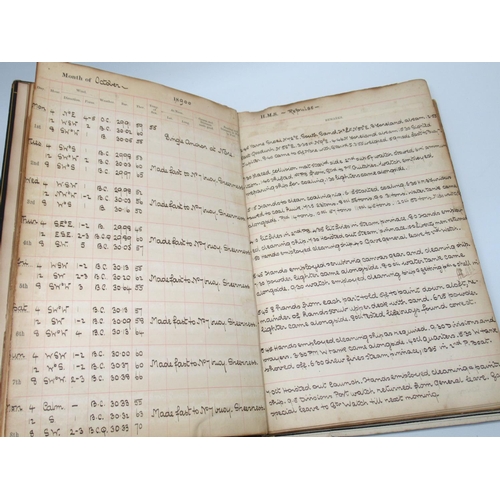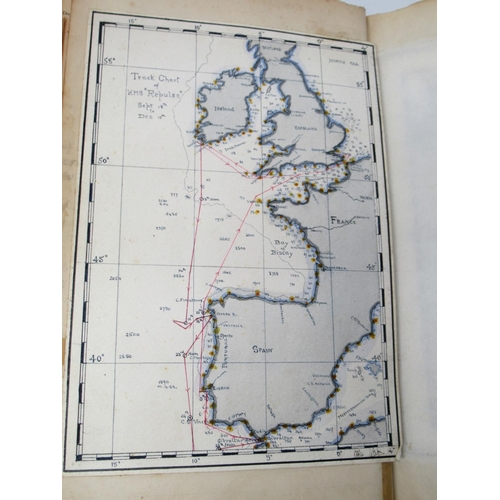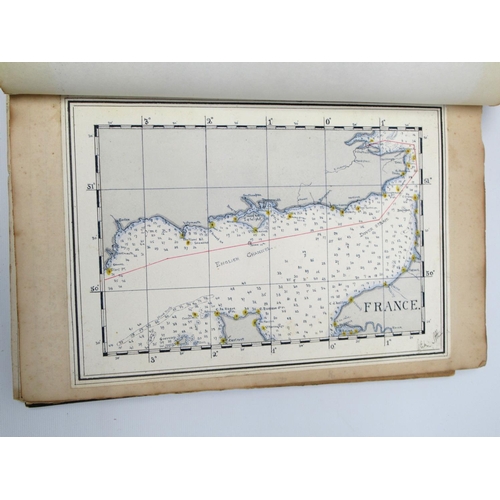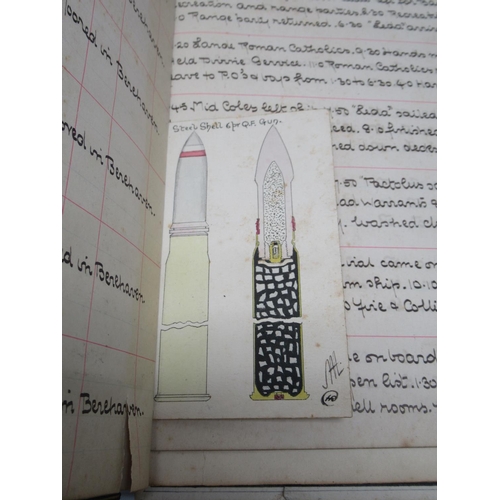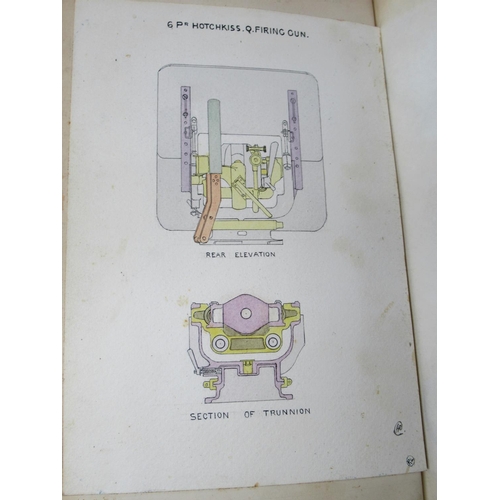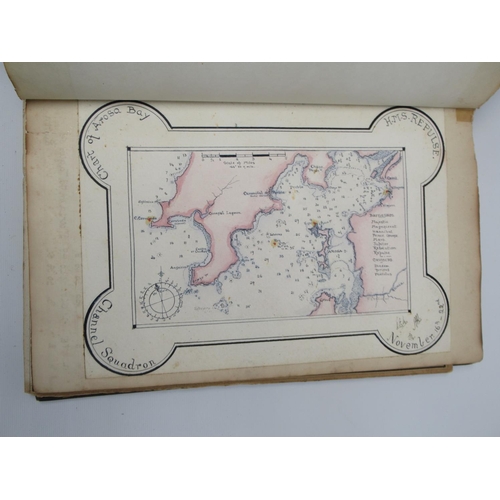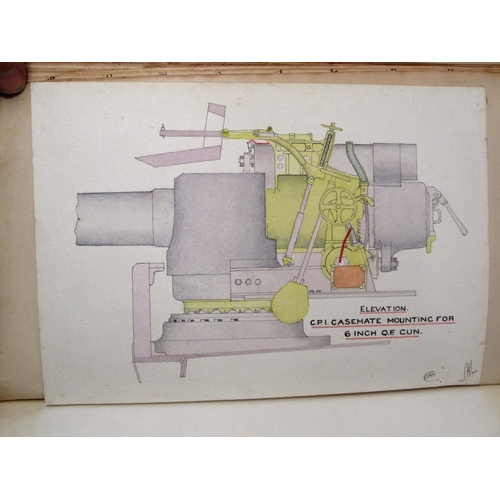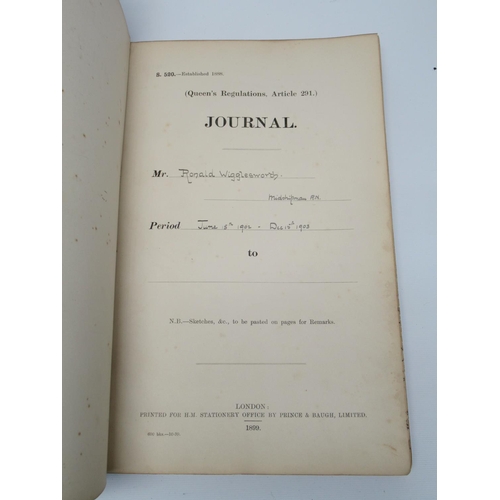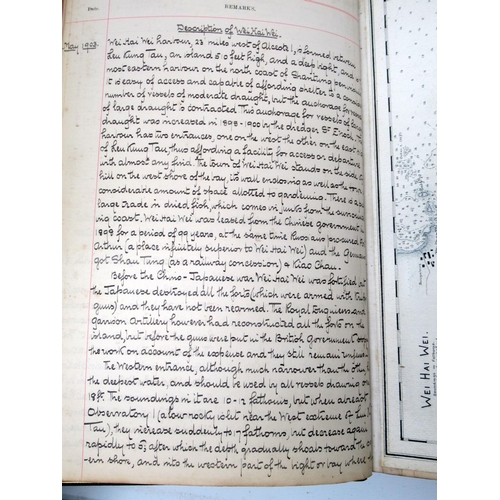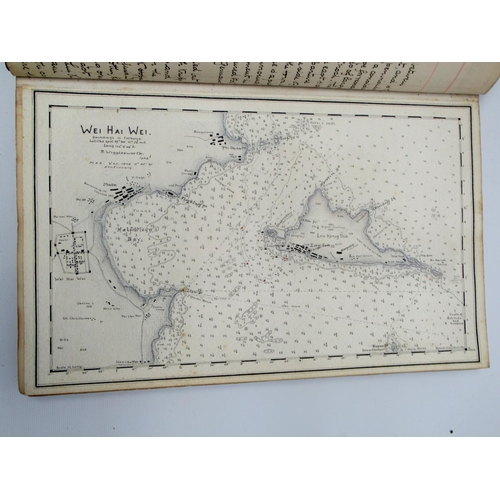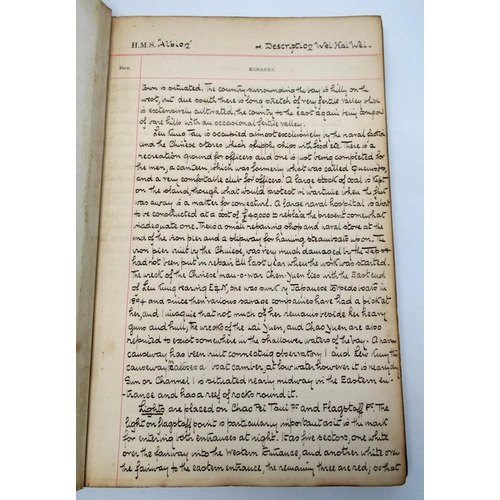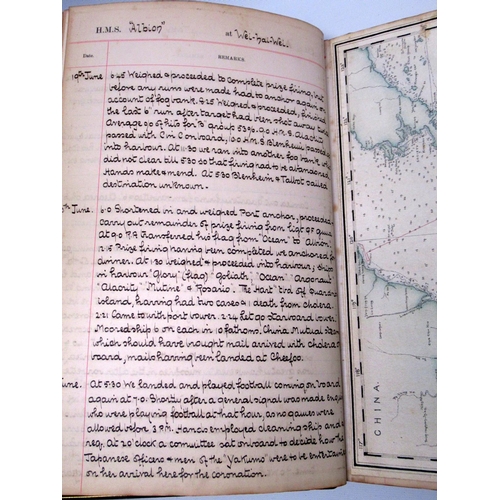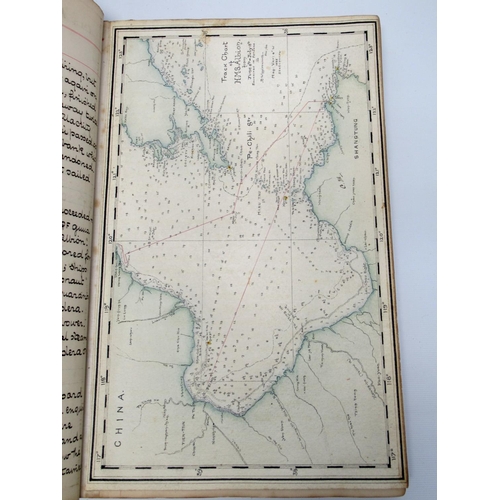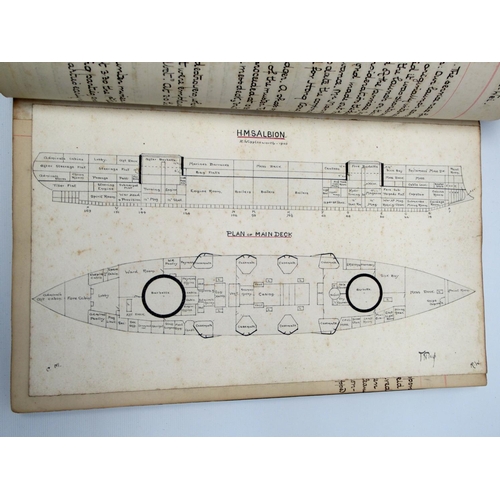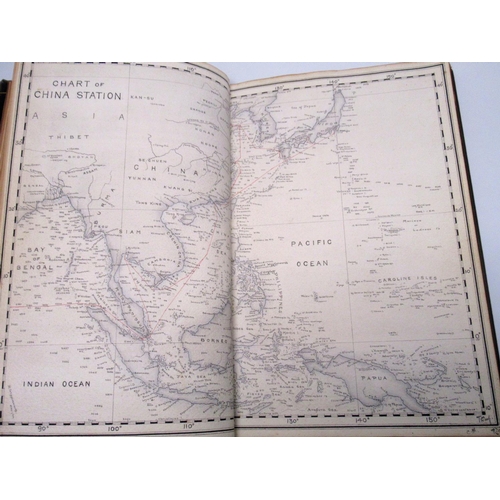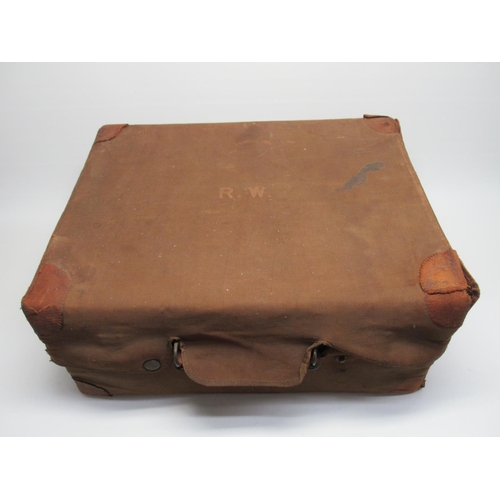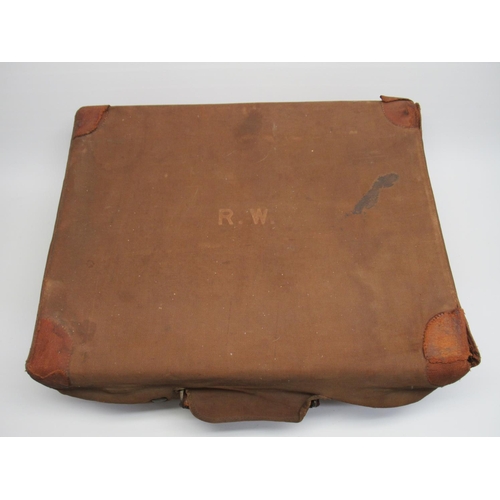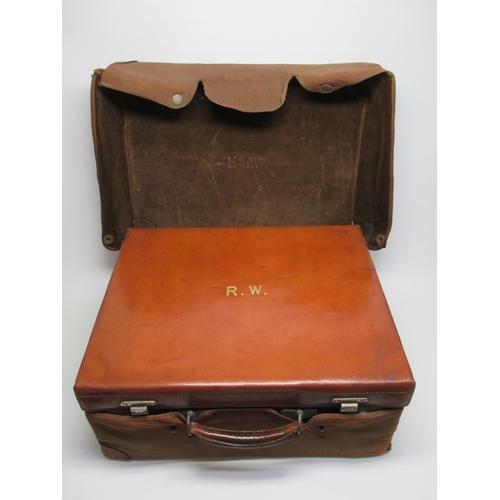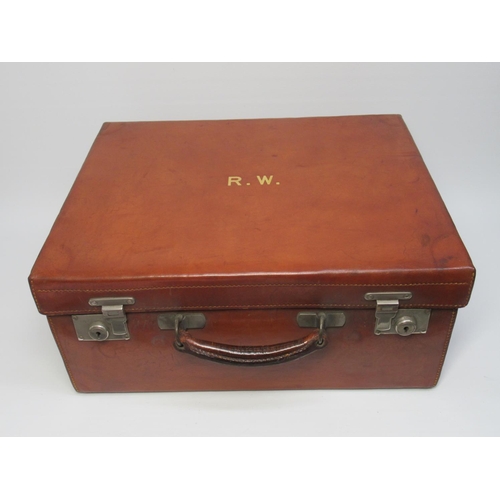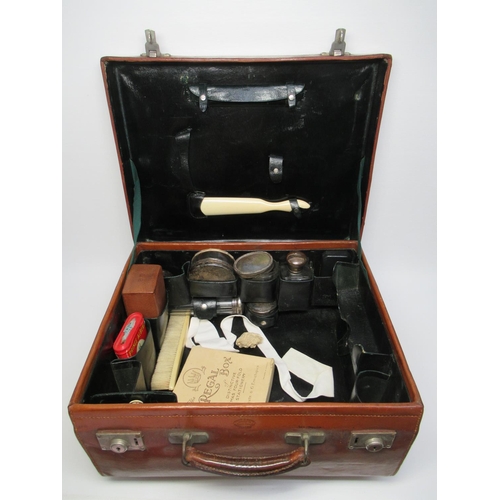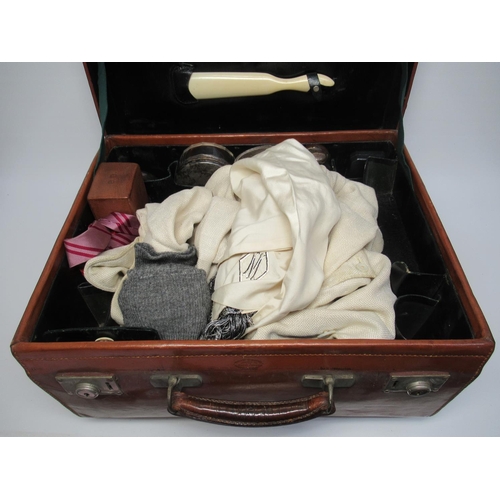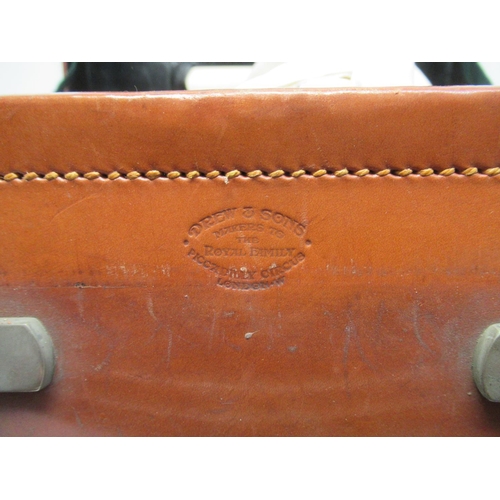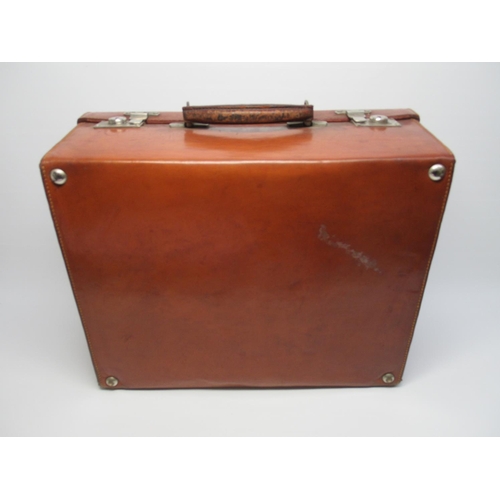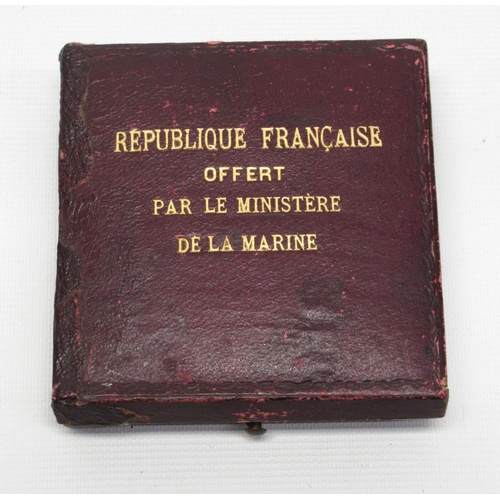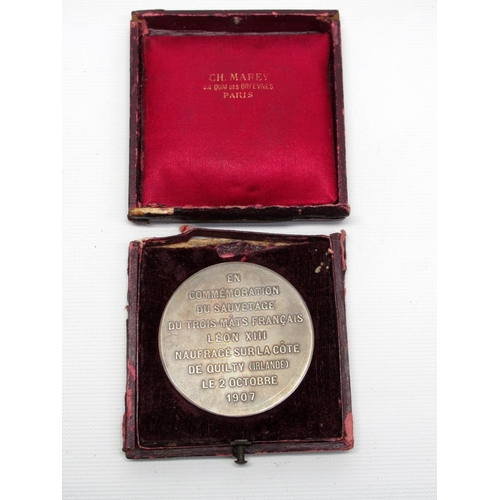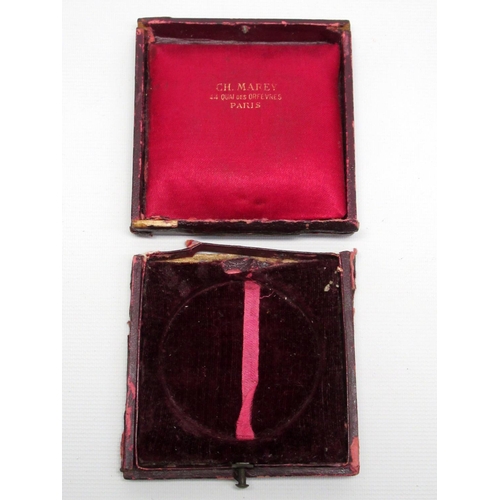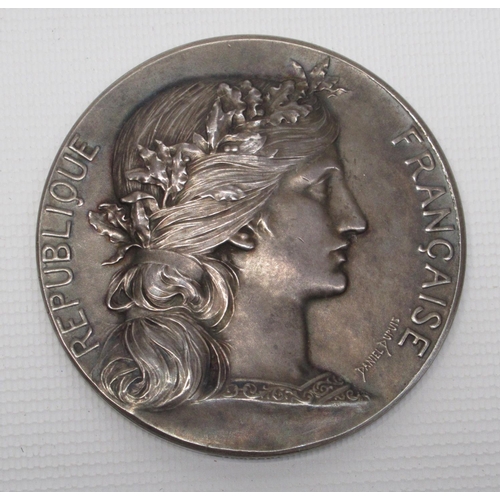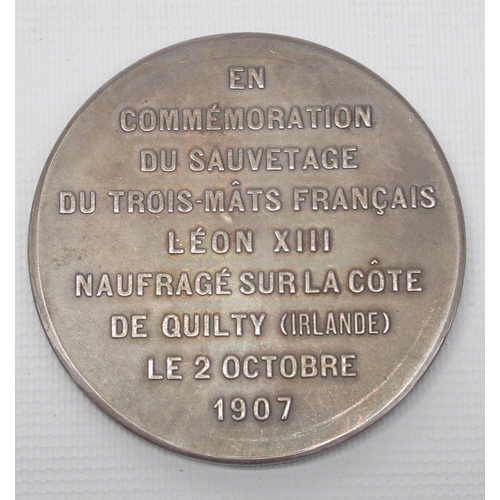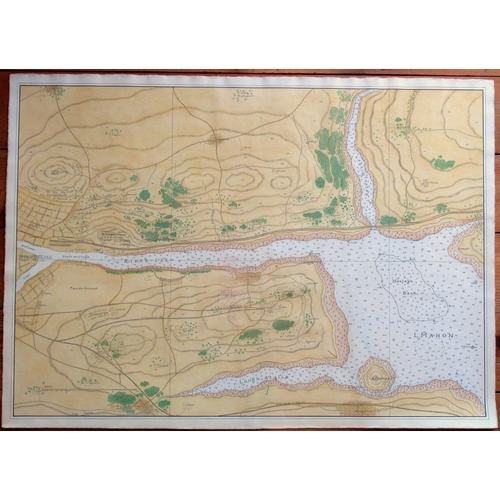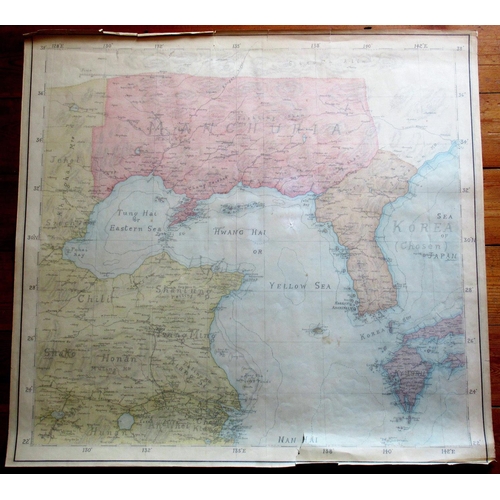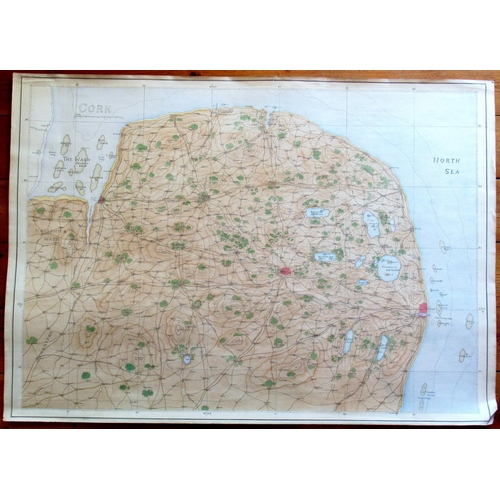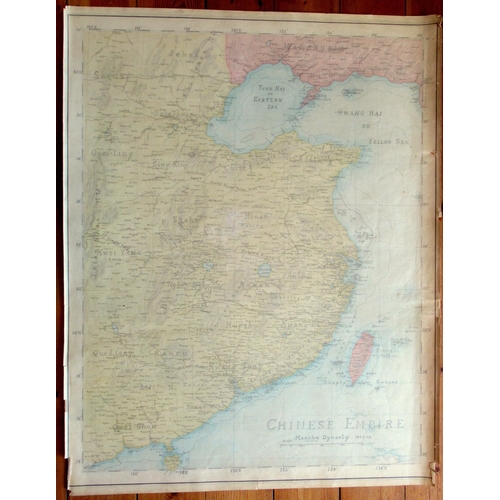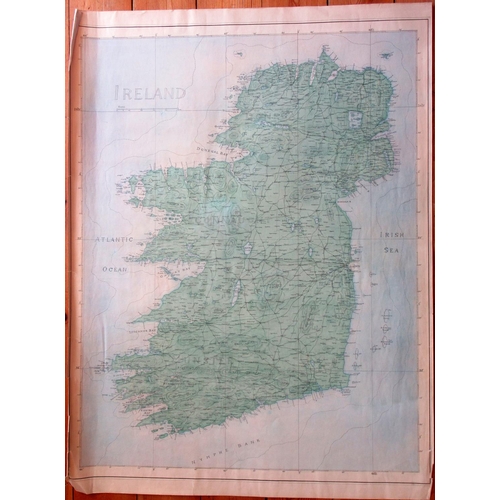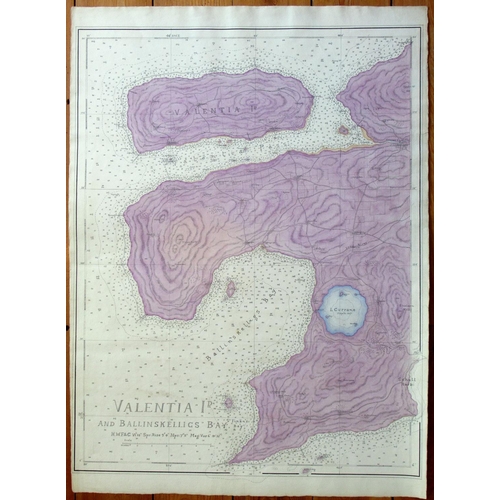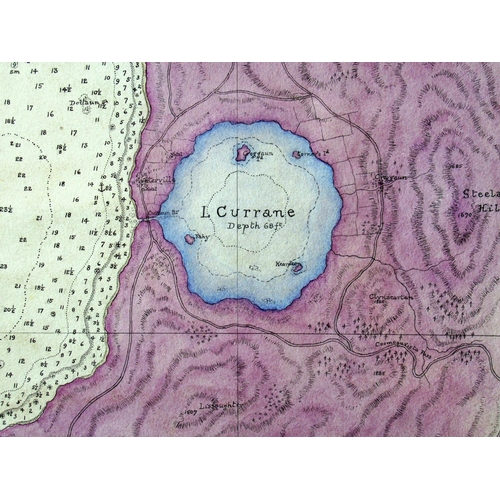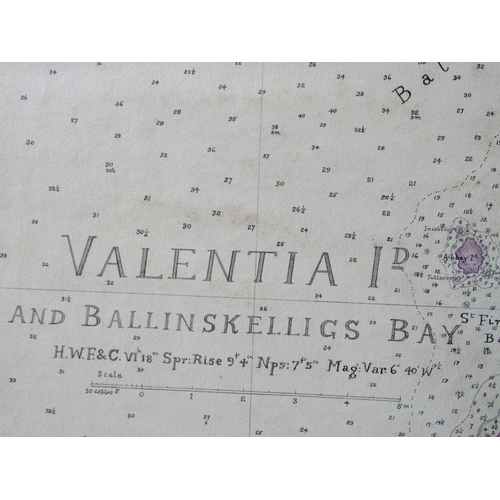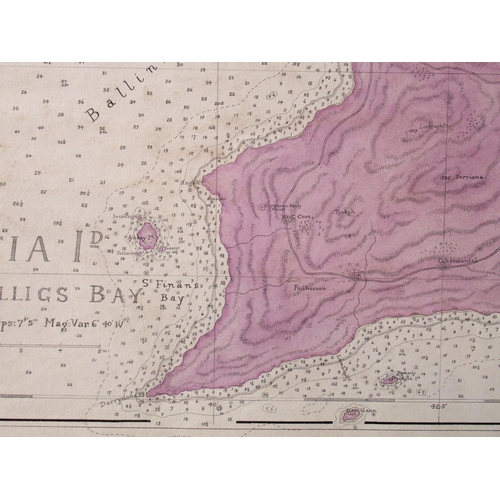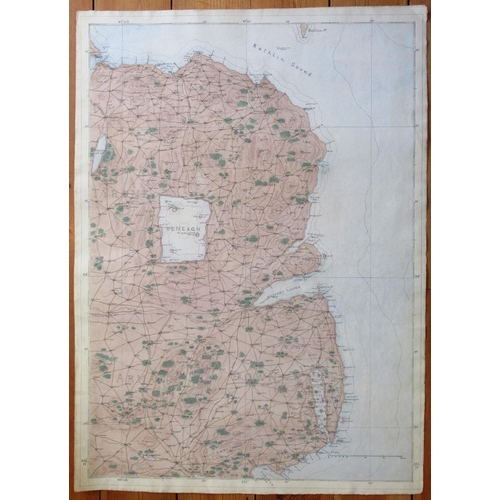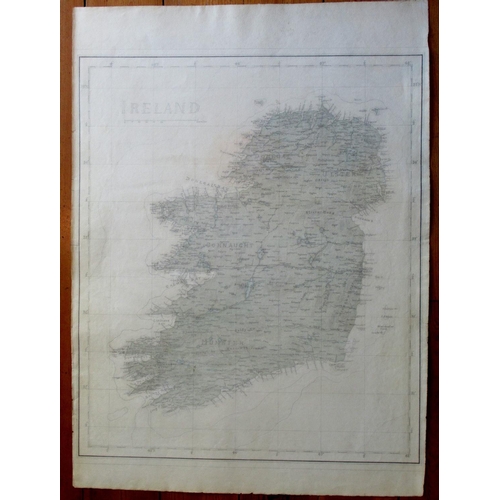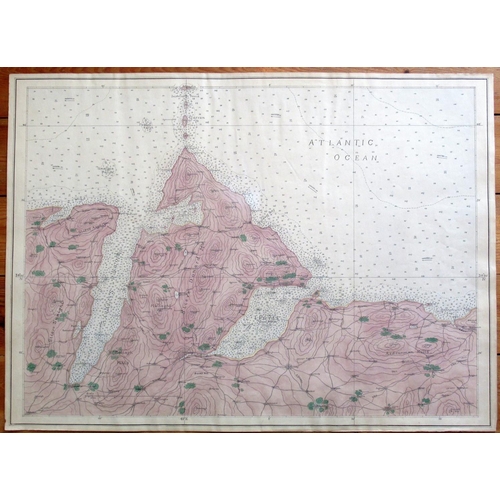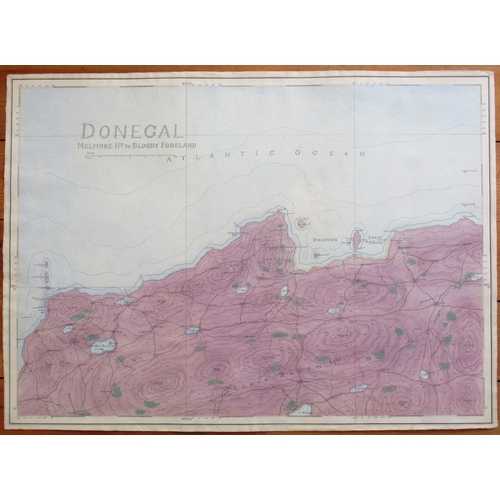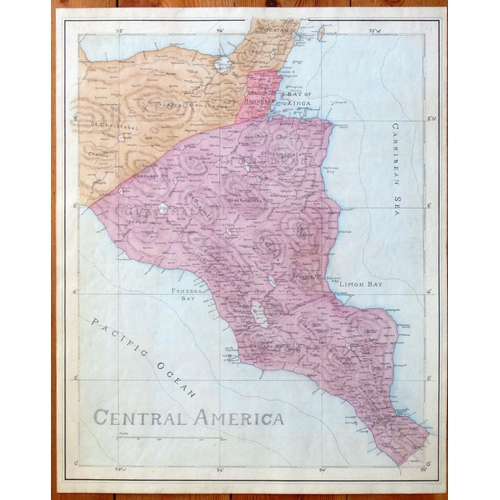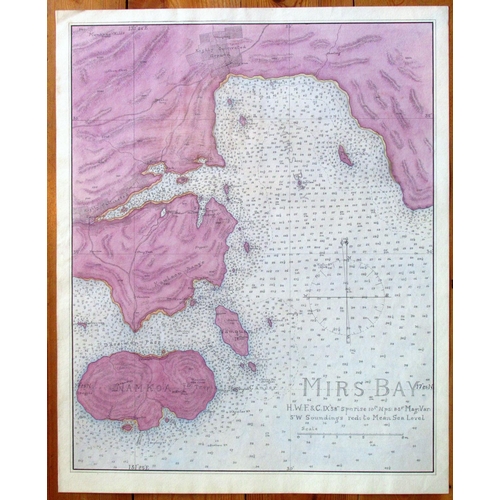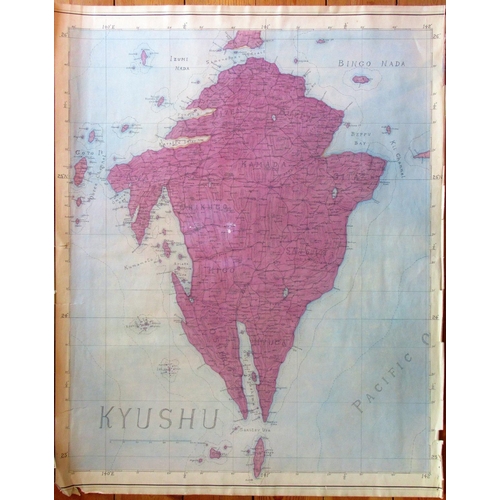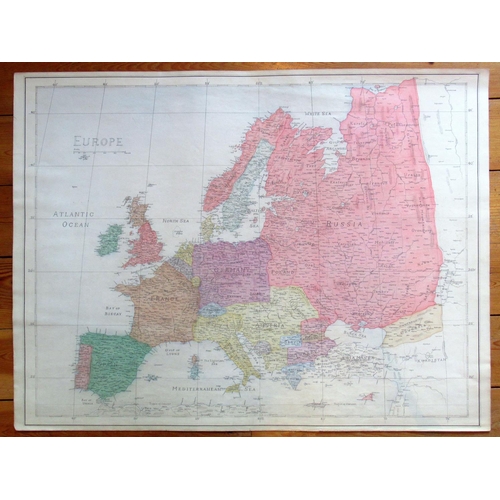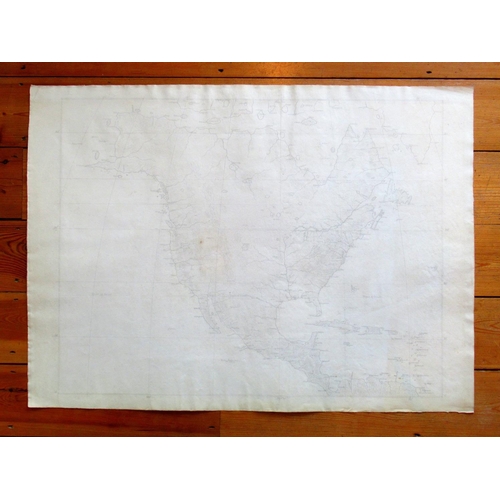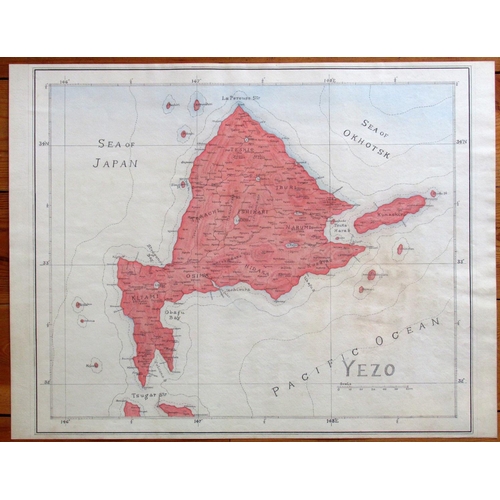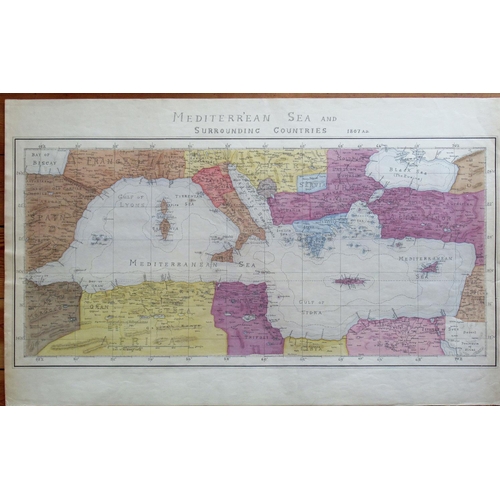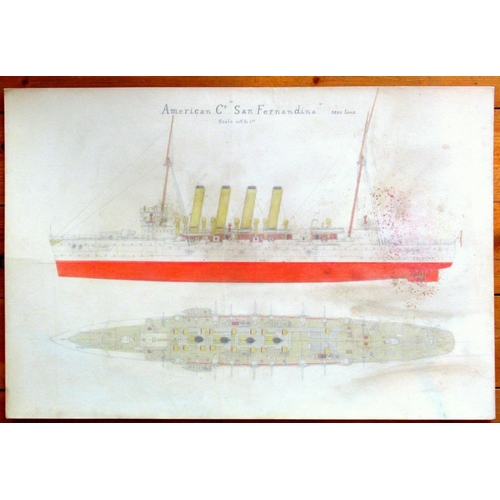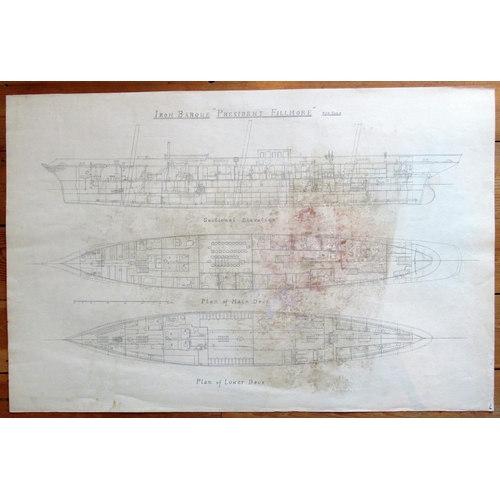 Lot 186
Description:
ROYAL NAVY SHIP'S LOG OF H.M. SHIPS 'REPULSE' AND 'ALBION' SEPT. 1900 - JUNE 1902, KEPT BY RONALD WIGGLESWORTH, MIDSHIPMAN, INTERLEAVED WITH TWENTY HAND DRAWN AND COLOURED TRACK CHARTS INCLUDING ONE WITH A SHIP VIGNETTE, PLAN OF PORT SAID AND NINE TECHNICAL DRAWINGS OF ORDNANCE, IN A GILT TOOLED FULL NAVY MOROCCO BINDING BY HATCHARDS, (32.5 X 21.5 CM) AND A SIMILAR LOG H.M. SHIP ALBION JUNE 1902 - DEC. 1903 ALSO BY RONALD WIGGLESWORTH, MIDSHIPMAN INTERLEAVED WITH EIGHT TRACK CHARTS, A DOUBLE PAGE CHART AND A PLAN OF ALBION'S MAIN DECK WITH A SECTION BELOW SIMILARLY BOUND, DRAWING OF AMERICAN CR. ''SAN FERNANDINA'' 3850 TONS, SCALE 20FT TO 1 INCH, WITH PLAN OF THE DECK, DRAWING OF IRON BARQUE ''PRESIDENT FILLMORE'' 920 TONS WITH TWO PLANS AND SECTIONAL ELEVATION, SEVENTEEN HAND DRAWN AND COLOURED MAPS OF THE WORLD, INCLUDING SIX OF IRELAND (89 X 70 CM THE LARGEST).

ON 1ST OCTOBER 1907, THE FRENCH CARGO SHIP LEON XIII, 3000 TONS, FROM PORTLAND, OREGON WAS HEADING FOR LIMERICK WHEN IT STRUCK A REEF IN A FEROCIOUS STORM OFF THE QUILTY COAST WITH 22 CREW ON BOARD. THE HEROIC FISHERMEN OF QUILTY MANAGED TO RESCUE THIRTEEN MEN AND ON THE 2ND OCTOBER H.M.S. ARROGANT RESCUED THE REMAINING NINE MEN. RONALD WIGGLESWORTH WHO WAS ON BOARD WAS AWARDED A SPECIALLY STRUCK SILVER MEDAL BY ' LE MINISTERE DE LA MARINE'', 60 MM, 65.5 GRAMS, BY OUR VENDOR'S REPUTE.

ALSO INCLUDED IN THE LOT IS LIEUTENANT WIGGLESWORTH'S LEATHER DRESSING CASE INITIALLED 'R.W.' CONTAINING FOUR SILVER TOPPED JARS BY DREW & SONS PICCADILLY, CIRCA 1915 AND OTHER ITEMS, A LOT.

Fees Applied to in room and absentee bid hammer prices:
20% inc VAT*
Fees Applied to Online and Autobid hammer prices:
23.6% inc VAT*